VILLA SIENA AUXILIARY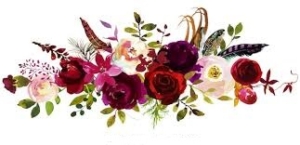 Mission:
The Villa Siena Auxiliary is dedicated to enrich the lives of all residents by addressing their spiritual, physical, social, and emotional needs. This is accomplished by visiting residents, hosting social events, and raising funds.
The Villa Siena Auxiliary was formed in 1966 when a group of interested women from the area saw that the newly opened residence needed support.
The Auxiliary is made up of women from the community who want to give their time and talent to help others.
For some volunteers, assisting in the skilled nursing unit at lunchtime is a favorite activity because it puts them in personal contact with the residents. Another auxiliary member may bring a smile to a resident who rarely goes out. Each member adds their own talent and enthusiasm to the work of the Auxiliary.
Each month the Auxiliary designs and hosts an activity that is fun and interesting; most of the residents participate. Our programs aim to enhance the well-being of each resident, allowing them the freedom to maximize their independence.
The Daughters of Charity of St. Vincent de Paul, who sponsor Villa Siena, are supportive of the Auxiliary activities. One of the Sisters is always present to begin the meeting with a prayer and the Sisters actively advise and participate in many of our activities.
The Auxiliary meets on the 2nd Tuesday of each month at 1:30 p.m. at Villa Siena unless notified of a change.
Membership dues are $30 per year.
Join us and make a difference in someone's life!